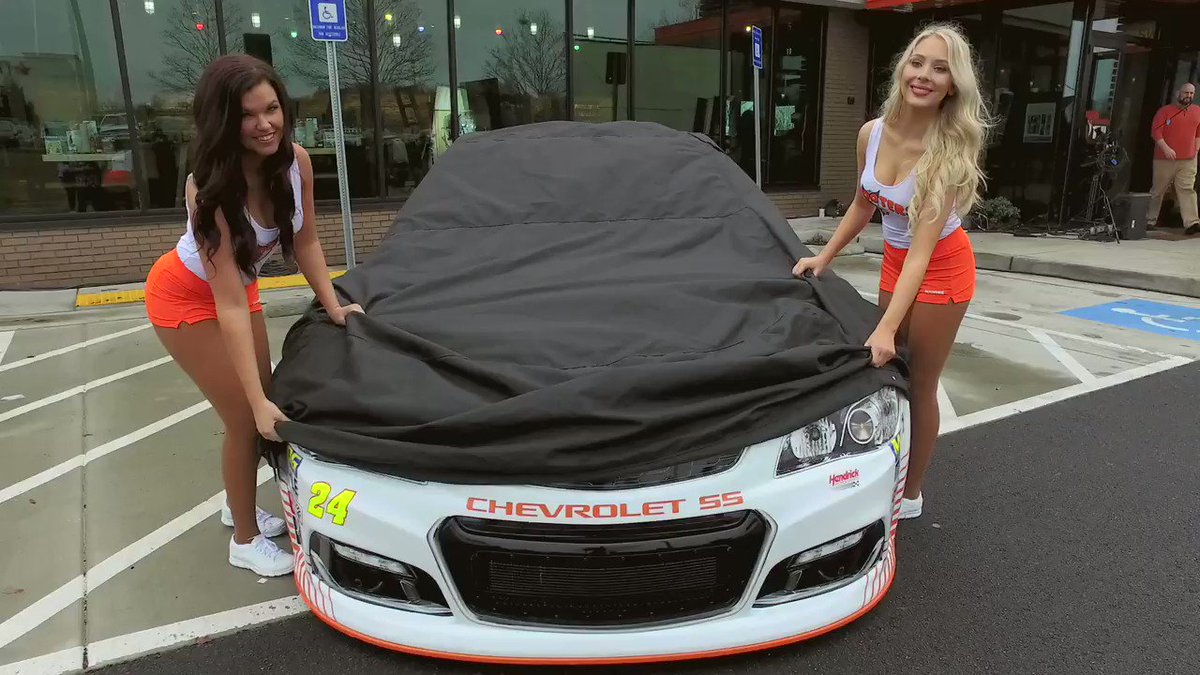 Hooters makes its return to NASCAR with a two-race primary sponsorship of Chase Elliott's No. 24 Hendrick Motorsports Chevrolet in the Monster Energy NASCAR Cup Series.
The casual dining brand signs on with Hendrick Motorsports for a full-season associate sponsorship for 2017 and 2018 with primary sponsorship at Talladega Superspeedway (May 7) and the Chase race at Phoenix International Raceway (Nov. 12).
NASCAR and Hooters have shared a long history together with the restaurant serving as a primary sponsor in more than 150 Cup Series races.
The brand became famous in NASCAR in 1992 as the full-season primary sponsor of the series champion, Alan Kulwicki.
Along with the announcement of sponsorship, Hooters has launched several promotions, exclusive content and commemorative merchandise for fans at the Hooters website.
The featured promotion is a contest with the chance to win a trip for two to meet Elliott and watch the Chase race at Phoenix from pit road.
"Hooters started with six people in 1983, and now they're in 42 states and 28 countries," Rick Hendrick said. "They've grown by focusing on the experience, earning the business of their customers and supporting terrific causes like cancer research and our men and women in uniform. NASCAR fans appreciate those things, and we have an opportunity to do some great work together."
Elliott enters his second full-time season in the Monster Energy NASCAR Cup Series after making the Chase as a rookie with 10 top-five and 17 top-10 finishes in 2016.
"Hooters is a place where I can let down my guard and have a good time," Elliott said. "It means a lot to have them support the No. 24 team, and I can't wait to get behind the wheel of their car. Being on the ground level of introducing a new partner to the Hendrick Motorsports family is going to be a lot of fun. Hooters has a historic place in this sport, and I'm glad they're back. Our entire team is looking forward to making the program a success."
Hendrick Motorsports unveiled the car with its new paint scheme Monday morning at a Hooters restaurant in Concord, N.C., near the HMS race shop. Check out the paint scheme below.